Heavy Machinery Fire Suppression
A fire on your heavy machinery can be devastating. Fires put workers at risk, while damaging valuable assets. They can result in business interruption due to the time it takes to repair the fire damage and may even result in litigation against your business.
Australia has a harsh and dry climate with often unpredictable conditions, therefore it is essential for heavy equipment to be protected with a fire suppression system. Engine compartments, electrical and hydraulic systems can all be targeted to maximise the effectiveness of the system.
Benefits of our Stryker Model BF5062® fire suppression system
Outstanding extinguishing capabilities
Flexible, low maintenance and cost effective
Non-toxic and eco-friendly extinguishing agent
Large stock holdings
ActivFire listed
Certified to Australian Standard 5062-2016
Common applications
Mining
Construction
Forestry
Waste Management
Railway
Agriculture
Defence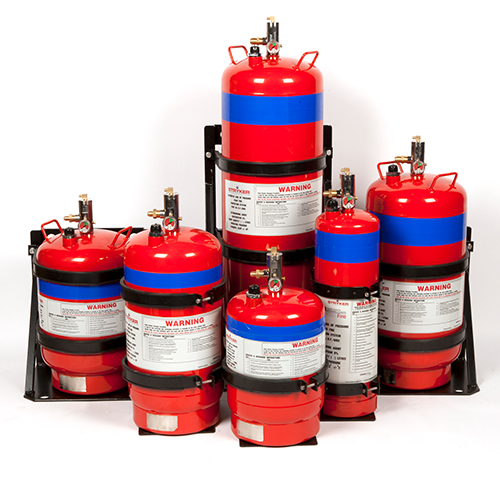 Ask us about our heavy machinery fire suppression
How our Stryker fire suppression system works
1. The fire detection component is made up of a pressurised sensor tube. When a fire starts, the rapid increase of temperature causes the sensor tube to burst and thus activate the extinguishing system. A manual actuator is also present.
2. Tubing is laid around and inside the engine compartment, electrical systems and hydraulic systems, to ensure immediate suppression of fire once activated.
3. The extinguishing agent is in a cylinder outside the protection zone. A pressure differential valve releases the agent into the distribution system. The valve is activated by the sensor tube bursting when the fire ignites. Extinguishing agent instantly floods the engine compartment on activation of the cylinder.
What makes our BFI Stryker BF5062 fire suppression systems different?
Proven Performance: Stryker systems have been successfully installed in a multitude of heavy machinery in differing industries and operating in various environments for many years. This track record provides you with peace of mind that our Stryker system can be applied to your specific requirements.
Customisable: No two types of heavy machinery are identical. Stryker systems come with a variety of sized Cylinders and Nozzle configurations, making it flexible and easily adapted to suit each particular application.
Nationwide Coverage: BFI Fire are an Australian owned company supporting a nationwide network of distributors fully trained in the requirements for the design, installation, and servicing of Stryker systems. BFI Fire also maintain large stock holdings of components to be able to efficiently respond to client's needs.
Tested and certified: Our Stryker system is certified to AS5062-2016 and has received ActivFire listing (Certificate No. afp-2423) to provide you assurance of its suitability for your application.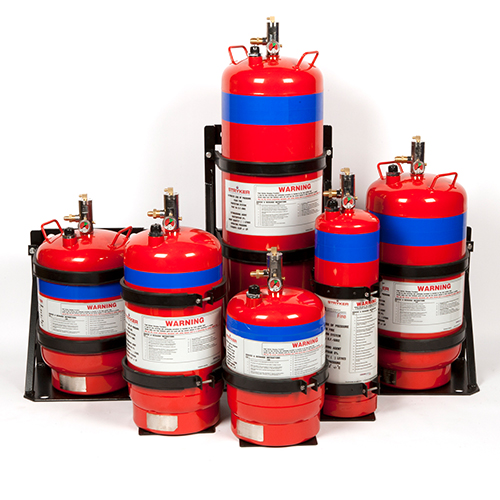 PHONE
Need expert help choosing the right solution?
Call us on +61 2 4927 6632