Foam Applicators for Firefighting
Generate foam and apply it in special hazard situations
BFI Fire foam applicators generate foam and apply it in special hazard situations. That includes large branch pipes for lay-flat hoses. Larger trolleys and cabinets that offer complete foam solutions. And hose reel foam stations for heavy industry and offshore applications.
Uses and applications
Products for adding foam capabilities to existing hose reels, and lay-flat hose systems
Self-contained foam carts that include foam, lay-flat hose and foam application nozzles
Self-contained foam hose reel cabinets, where foam, fixed inductor and hose reel are included in a fixed hose reel cabinet location
Foam applicator features
Most units available ex-stock
Different materials of construction available to order
Units to address special hazards where large foam generation is required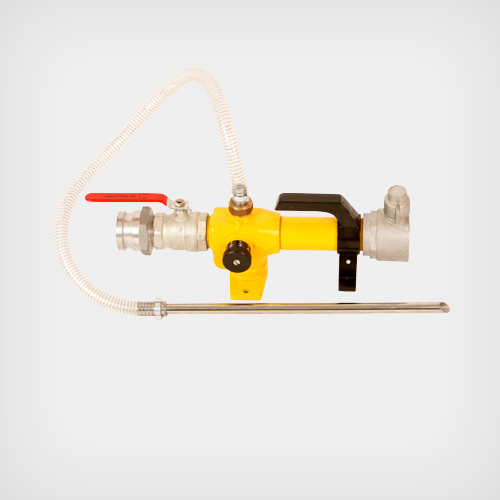 Enquire about our foam applicators
Why choose BFI as your supplier?
Don't choose us as a supplier. Because we're far more than that. Choose us for our end-to-end customer-first focus. Because we'd rather help solve your problems than push the wrong product just to make sale.
That's why we ensure you can always talk directly to whoever you need to. Even our General Manager.
It's why we supply only the highest quality products that offer value for money. It's why we ensure stock levels are always high – so your order is dispatched almost immediately. And it's why we offer one point of contact – to ensure you get the best out of our products. That includes everything from accessories to spare parts.
Why join BFI as a distributor?
We're only interested in selling high-quality products that offer genuine solutions. So as a distributor, you'll experience the same high levels of customer satisfaction we enjoy.
Our rapid order turnarounds will help with that. So will our experienced customer service professionals – they'll be on-hand to assist at every step. Because our goal is to ensure you're as proud to represent the BFI name as we are.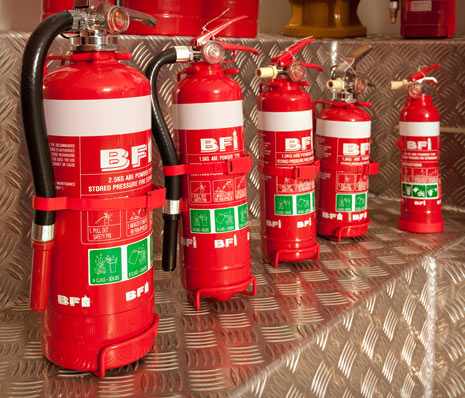 More Information
Foam applicator range
FOAM APPLICATION PRODUCT RANGE:
FOAMBR – 25MM STORZ FOAM BRANCHPIPE, SELF INDUCTING
FOS008-LA-225-YW – 225LPM, 50MM FEMALE BSP FOAM SELF INDUCTING BRANCHPIPE
FOS008-LA-450-YW – 450LPM, 50MM FEMALE BSP FOAM SELF INDUCTING BRANCHPIPE
FOAM INDUCTING BRANCH PIPES USED TO ADD FOAM CAPABILITY TO LAY-FLAT HOSE AND HYDRANT SYSTEMS.
FOS004-LA-225-YW – 225LPM FOAM INLINE INDUCTOR 1-6%
FOS004-LA-450-YW – 450LPM FOAM INLINE INDUCTOR 1-6%
FIXED IN LINE INDUCTORS USED TO INDUCT FOAM AT A FIXED POINT IN A HYDRANT/LAY-FLAT HOSE SYSTEM.
FOS003-LA-225-YW – 225LPM LOW EXPANSION FOAM BRANCHPIPE
FOS003-LA-450-YW – 450LPM LOW EXPANSION FOAM BRANCHPIPE
FOS010-SS-250-YW – 225LPM SS MEDIUM EXPANSION FOAM BRANCHPIPE
FOS010-SS450-YW – 225LPM SS MEDIUM EXPANSION FOAM BRANCHPIPE
FOR USE AS THE APPLICATOR BRANCH ON SYSTEMS THAT INCLUDE ABOVE INDUCTORS.
FEX161 – 120LTR MOBILE FOAM CART COMPLETE WITH 2 X 15MM LF HOSES, INDUCTOR AND BRANCHPIPE
SELF-CONTAINED PORTABLE FOAM CART. INCLUDES A LARGE FOAM STORAGE TANK, A FOAM INDUCTOR, TWO HOSES AND A FOAM BRANCHPIPE.
FOS088-MS-STD-RD – FOAM HOSE REEL CABINET COMPLETE WITH 50LTR AFFF TANK, INDUCTOR AND 30M OF 25MM HOSE
FOS070-SS-STD-RD – FOAM HOSE REEL STATION COMPLETE WITH 120LTR TANK AND HI FLOW REEL COMPLETE WITH 30M OF 40MM HOSE
FOS087-MS-STD-RD – FOAM STATION CABINET, COMPLETE WITH 140LTR AFFF TANK, INDUCTOR AND BRANCHPIPE AND 30M OF 645MM LAYFLAT HOSE
Self-contained hose reel and foam solutions that include fixed foam storage and induction and several different forms of application reel.
PHONE
Need expert help choosing the right solution?
Call us on +61 2 4927 6632