Signs for exits and firefighting equipment
Uses and applications
Location signs for extinguishers, hose reels, fire blankets, alarms, hydrants. boosters and exits
ID signs to identify fire extinguisher type and suitability for use
Fire signage features
Range of sizes
Coloured plastic or Colorbond coated steel
Double-sided right-hand orientation available on some signage
Large stock, same day dispatch
12-month warranty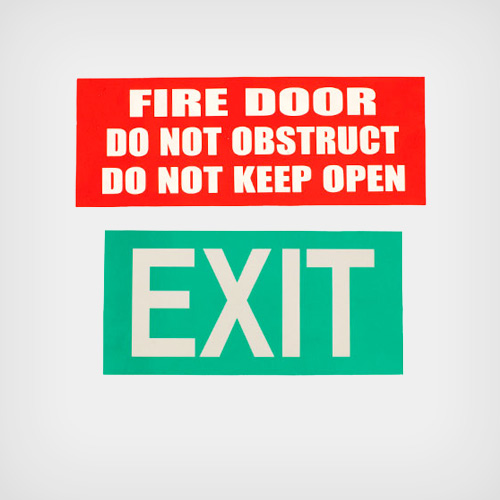 Our fire signage range
Location signs for extinguishers, hose reels, fire blankets, alarms, hydrants. boosters and exits. ID signs to identify fire extinguisher type and suitability for use. We have them all – in stock and ready for dispatch.
Extinguisher location signage
For identifying location of fire extinguishers. Different sizes and styles available.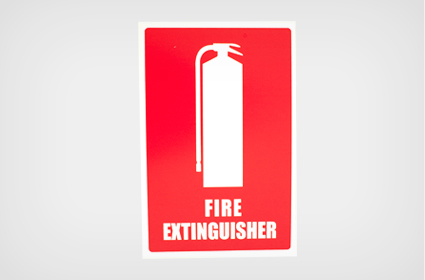 Extinguisher type signage
For quick type identification of extinguishers. Available for all extinguisher types – eg. CO2, ABE, BE, water, etc.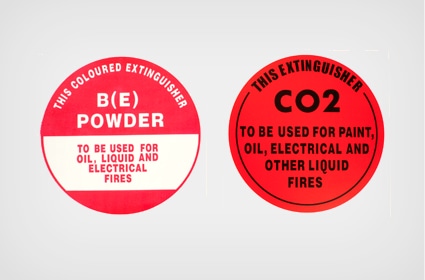 Hose reel location signage
Signs for identifying location of fire hose reels. Range of sizes and styles available.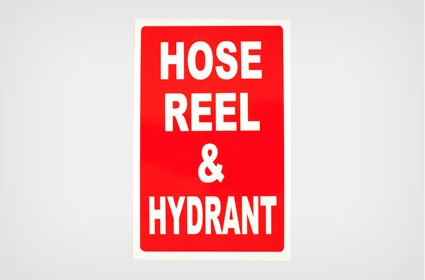 Fire blanket location signage
For identifying location of fire blankets. Different sizes and styles available.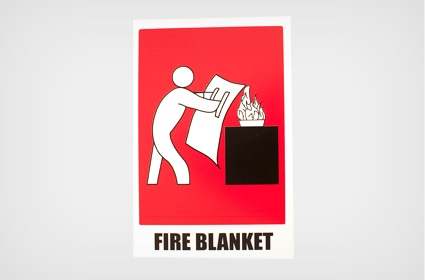 Fire door signage
Signage for identifying fire doors – including optional signage and warning signage around door usage.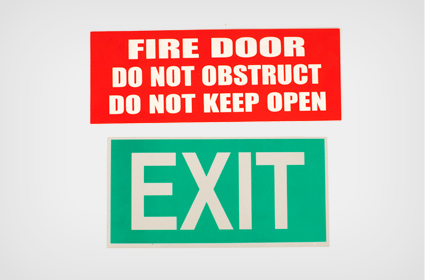 Exit signage
Wide variety of fire exit signage available.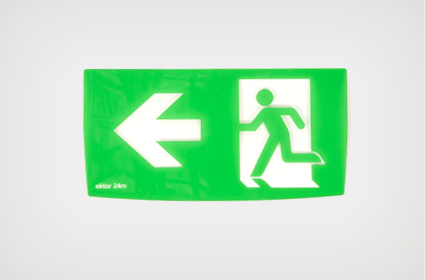 Fire extinguisher usage signage
Notices and explanation posters including info on extinguisher types and usage.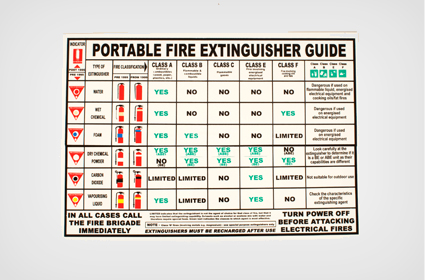 Other signage
Complete range of other fire-related signage for fire stairs, fire hoses, fire hydrants, first aid signage, etc.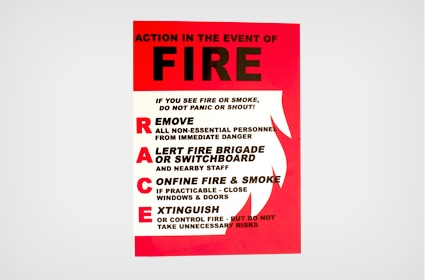 Enquire about fire signage
Why choose BFI as your supplier?
Don't choose us as a supplier. Because we're far more than that. Choose us for our end-to-end customer-first focus. Because we'd rather help solve your problems than push the wrong product just to make sale.
That's why we ensure you can always talk directly to whoever you need to. Even our General Manager.
It's why we supply only the highest quality products that offer value for money. It's why we ensure stock levels are always high – so your order is dispatched almost immediately. And it's why we offer one point of contact – to ensure you get the best out of our products. That includes everything from accessories to spare parts.
Why join BFI as a distributor?
We're only interested in selling high-quality products that offer genuine solutions. So as a distributor, you'll experience the same high levels of customer satisfaction we enjoy.
Our rapid order turnarounds will help with that. So will our experienced customer service professionals – they'll be on-hand to assist at every step. Because our goal is to ensure you're as proud to represent the BFI name as we are.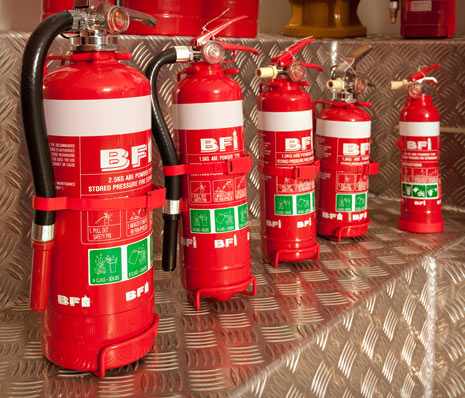 More Information
How fire signage works
BFI Fire signage locates and identifies firefighting equipment and fire exits. They adhere to Australian Standards for the identification of fire equipment (AS2700) and equipment selection (AS2444).
The features of Bulbeck fire signage
BFI Fire's signage is available in a range of sizes and formats. They're fabricated from high-quality materials like coloured plastic and Colorbond coated steel. Some signs are also available in double-sided right-hand orientation.
Our large stock means your signage can be dispatched the same day you order. And every sign comes with our 12-month warranty for added peace-of-mind.
PHONE
Need expert help choosing the right solution?
Call us on +61 2 4927 6632