Dafo Fire Suppression Systems
Dafo fire suppression systems for vehicle protection
BFI Fire is proud to offer the complete range of Dafo vehicle extinguishing systems to Australia and New Zealand.
Like BFI, Dafo has a rich history, dating back to the 1900s. They have developed into the largest Nordic fire suppression company, protecting vehicles and assets worldwide. Dafo fire suppression systems are installed on the assembly line by many of the worlds leading manufacturers.
Fires in vehicles often take hold very quickly and are hard to extinguish with a handheld extinguisher. A correctly designed extinguishing system offers you fast, effective protection that limits the damage and impact of a fire. BFI have the fire suppression solution for you. Our broad range of products allows us to offer the best solutions to meet the needs of our customers, rather than adapting the needs of our customers to a limited range of products.
Combining our many years of experience, BFI Fire and Dafo have come together to offer you outstanding quality customisation options at reasonable prices – delivered in realistic time frames.
BFI's Dafo Suppression Systems are flexible and cost-effective, our systems are custom designed to your exact requirements. Your Dafo system will automatically prevent the loss of irreplaceable, high-value assets – with minimal business interruption.
Uses and applications for Dafo
Buses

Forestry machines

Waste management equipment

Small plant equipment with motors

Port container handlers

Mining equipment

Other special applications
System features
Custom-built to your exact requirements

Suitable for any environment

Outstanding extinguishing capabilities

Environmentally safe options

Available in high pressure and low pressure

UNECE R107 Approved (SBF 127 and SBF 128).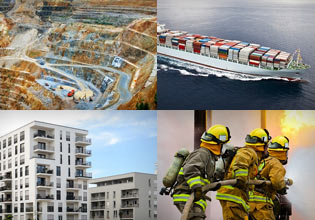 Enquire about dafo fire suppression solutions
Why choose BFI Fire's Dafo fire suppression system?
Our key strength? We don't sell. We solve problems.
Tell us what you need to protect. Any application, any environment. From large mobile plant equipment to emergency backup generators in hospitals. We'll custom design a system that quickly detects and suffocates fire at its crucial early stages.
Our fire suppression experts will develop the ideal combination of environmentally clean, electrically non-conductive agents.
Tailored to suit your exact needs
We take on board your exact requirements – including coverage area, type of assets to be protected and environmental considerations.
Then, we design your ideal system.
Once you're happy with the design, we get to work building it quickly and efficiently.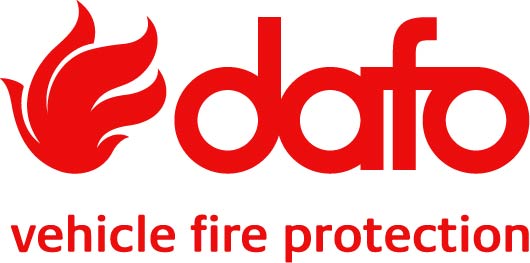 PHONE
Need expert help choosing the right solution?
Call us on +61 2 4927 6632