Boat Fire Suppression Systems
Your first line of defence against on-water fires
In open water, help can be a long way away. When fires happen, you need firefighting equipment on-board, not back on-shore. That's where our fire suppression systems for boats come in.
We apply your system directly to your boat's engine, the most common place of ignition. So fires are extinguished immediately, before they can threaten your passengers and your investment.
Benefits of BFI boat fire suppression systems
Outstanding extinguishing capabilities
Easy installation and low maintenance
100% automatic suppression of fire
Tested to SP Method 4912
Common applications
Small, medium and large boats
Fishing boats and trawlers
Yachts
Cubby cabin boats
Houseboats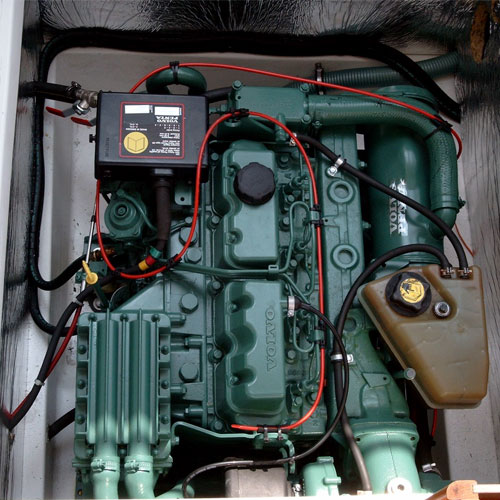 Ask us about our boat fire suppression systems
How boat fire suppression systems work
Our fire suppression systems for boats are placed above and around your vessel's engine. In the event of ignition, the system covers the flames in a powerful extinguishing agent.
These types of systems feature a dual chamber cylinder, pneumatic detection tubing, discharge tubing and nozzles, as well as well environmentally friendly extinguishing agents.
Should a fire occur, the discharge network's nozzles will instantly and completely flood the zone with extinguishing agent, thereby suppressing the fire and preventing it from spreading.
What makes BFI suppression systems different
A complete solution. Our boat fire suppression systems are all inclusive. Everything you need is included in the one box. Unlike other suppliers, we do not require you to purchase expensive extras.
Instant suppression. Our systems quickly suppress the fire just moments after it begins, minimising damage to your boat, potential harm to your passengers and vessel downtime.
Tested to SP Method 4912. Our fire suppression systems for boats are tested using a life-size replica of an engine compartment, across 5 different types of fire sources in 11 different fire test scenarios.

Better for you. Better for the environment.
BFI fire suppression systems for boats utilise eco-friendly and non-toxic Berki Cold and TS-55 fire extinguishing agents. They offer both powerful suppression and a lesser environmental impact.
PHONE
Need expert help choosing the right solution?
Call us on +61 2 4927 6632